Blog
Archive July 2020
All of the articles archived for the month that you have specified are displayed below.
The Committees of APTA Virginia

APTA Virginia relies on the time and efforts of its devoted volunteers to perform key functions and to work towards the mission: "to advance excellence, quality, and accessibility of physical therapy through advocacy, education, research, and services for its members and consumers." Volunteers serve to support the organization locally through service to their chapters, or through support to the organization as a whole, via committees or special interest groups.
The organization is always looking for volunteers! If any of the committee descriptions below pique your interest, of if you want to volunteer and are not sure how, please reach out to Marie Stravlo, the Chapter's Executive Director. She'll set up some time to get to know you and talk about the various opportunities. From there you'll discuss what would be a good fit for you and the chapter. She can be reached at
vpta@vpta.org
or by calling 866.364.VPTA (8782).
One way in which volunteers can support the organization is through service on one of APTA Virginia's hard-working
committees.
Each committee serves an important role in the functioning of the organization and in achieving the mission described above.
The ten committees of APTA Virginia are:
Communications: This committee works to provide the best member experience through different communication platforms to ensure that members can have access to information and networking. The communication platforms used by the committee also assists in member retention and recruitment.
Education: This committee serves to elevate the standard of physical therapy care delivery in the Commonwealth of Virginia through provision of evidence-based, high-quality, and cost-effective continuing education. The education committee is responsible for developing educational opportunities at events such as the Fall Summit and the Spring Education Event.
Ethics: This committee serves as a resource that provides education on ethical issues to members.
Finance: This committee ensures the fiscal well-being of the chapter, assists chairs in developing yearly budgets, and develops and implements a fiscal plan for the organization.
Legislative: This committee is responsible for developing grassroots campaigns to further the legislative goals of the organization and of the APTA. More advocacy information can be found here.
Membership: This committees plans, implements, and evaluates membership campaigns, including all recruitment and retention efforts.
Nominating: This committee evaluates the qualifications of eligible candidates for leadership positions and prepares a slate of nominees for vacant offices.
Payer & Practice Relations: This committee addresses the primary elements involved in the practice of physical therapy including scope of practice, standards and ethics of practices, and The Guide to Physical Therapy Practice. This committee also works to answer member questions regarding practice. You can see some recent and past answers to practice questions here and here.
Research: This committee coordinates poster and platform presentations at the Fall Summit. The committee ensures the best event by reviewing and approving each submitted abstract and then facilitating the presentations on the day of the event.
Student Relations: This committee serves to facilitate the engagement of student-related activities as they pertain to the chapter, Student Special Interest Group (SSIG), and associated gatherings throughout the calendar year. This group also plays a key role in mentoring and preparing students for future chapter leadership roles and encouraging involvement in current national and chapter student leadership opportunities.
Legislative Update


Although our world has changed, some things remain the same. One of those things is APTA Virginia's commitment to advancing the political agenda for all Physical Therapists and Physical Therapist Assistants in the state. We have an ambitious legislative agenda which includes issues for all PT and PTA regardless of practice setting.

To find out more, please

watch this short video

.

Sincerely,

Andy Tatom, PT, DPT
PAC Chair
Diversity and Inclusion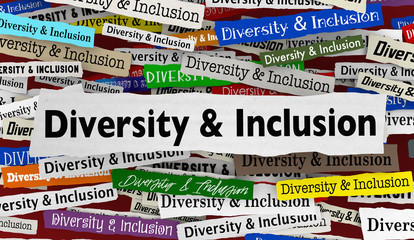 In the last few months, both the APTA and APTA Virginia have issued statements regarding commitments to diversity and inclusion in the field of physical therapy. In the Spring of 2018, the APTA Virginia Board of Directors formed the Diversity and Inclusion Subcommittee, chaired by Victor Washington. In March 2019, strategies were set for achieving more diversity and better inclusion within the Chapter and in March 2020, those strategies were further refined. If you have any questions about Diversity and Inclusion or would like to help Dr. Washington and his committee with their efforts, please send an email to the chapter office at
vpta@vpta.org
.
We encourage you to read the APTA Virginia Diversity and Inclusion statement below as well as these other resources:
APTA Virginia Statement on Diversity and Inclusion

(previously posted on 06/20/2020)
On behalf of the Diversity and Inclusion Subcommittee of APTA Virginia,
APTA Virginia, a component of the American Physical Therapy Association, has made a commitment to advance health equity in the physical therapy profession through diversity and inclusion. By achieving greater diversity this will produce a more culturally competent workforce and improve access to high-quality care for the medically underserved.
As physical therapists, we pride ourselves on putting our patients first and serving at the best of our abilities. Those abilities are currently strained as we rebuild our communities from a global pandemic and listen to the voices of our members calling for change.
In the spring of 2018, the Board of Directors formed the Diversity and Inclusion subcommittee. Who are we? We are your colleagues, your friends, your family and your neighbors. As members of the Diversity and Inclusion Subcommittee, we believe in being good stewards of the opportunities that we have been given and have developed a mission to support that. We believe that the way to ameliorate health inequities is through policy change, and focused partnerships with schools, businesses, communities, but most importantly through the individuals that we interact and serve with on a daily basis.
The Diversity and Inclusion Subcommittee is here to serve. Who do we serve? We serve the small child who is told that they are not smart enough. We serve the student who applies to a graduate program and is told that they may not be the right fit in the majority uniformed program. We serve the young person who is mocked and ridiculed because their interests align with the same sex. We serve the foreign trained therapist who is not asked for their opinions or is talked over in meetings. We serve those who are afraid or hesitant to assert their opinions out of fear that they may be labeled as overly aggressive or angry. We serve the people who may not look like us but have a common commitment to building community.
During this challenging time we ask for your help. How can you help? If you are not a member of APTA VA and practice PT in another state, but still happened to stumble across this message, you can help by encouraging your state component to develop a diversity committee if one doesn't already exist. You can encourage minority leadership. Help by recognizing your personal implicit biases and work on ridding any preconceived notions about certain groups of people. If you are in a position of leadership, encourage diversity in your organization. We encourage active membership in your state chapter that foster efforts to increase diversity, equity and inclusion.
If you are moved to do more, contact us to help support our current diversity efforts in reaching middle and high school students through mentorship programs. We hope to dovetail these students with clinicians, current physical therapy students, and community leaders to provide support during the challenging years of their academics and increase their chances of entrance into physical therapy programs.
We hope that our passion is reflected in our dedication and relentless pursuit for an inclusive equitable society. A passion that brings about creativity, a stronger community, more diverse medically trained executives, and policymakers ready to take up leadership positions in the healthcare system of the future.
Victor Washington PT, DPT, OCS
Sonia Borges Lopez PT, DPT, OCS
Zainab Ibrahim PT, DPT
Manisha Mendonca PT, DPT, OCS
Nicole Zazueta PT, DPT, OCS